The Paul D. Fleck Library and Archives at the Banff Centre for Arts and Creativity was established in 1990 to serve as the institutional memory of Banff Centre for Arts and Creativity. With records from the Centre's inception in 1933, the Archives serves as the official repository for administrative, legal, and historical materials, and additionally houses selected personal records of artists and individuals associated with Banff Centre.
For the past several years, this collection has not been accessible online, only by consultation with the Archives. However, in working with Andornot this year, the collection is now searchable through an instance of our Andornot Discovery Interface, at https://archives.banffcentre.ca. Initially, about 10,000 records are publicly available, but many tens of thousands more will become so, after some clean-up and ensuring appropriate permissions are in place. The initial 10,000 records include almost 3,000 photographs, as well as 200 documents, the text of which is fully searchable. These documents include annual reports, posters and concert programs, amongst other materials.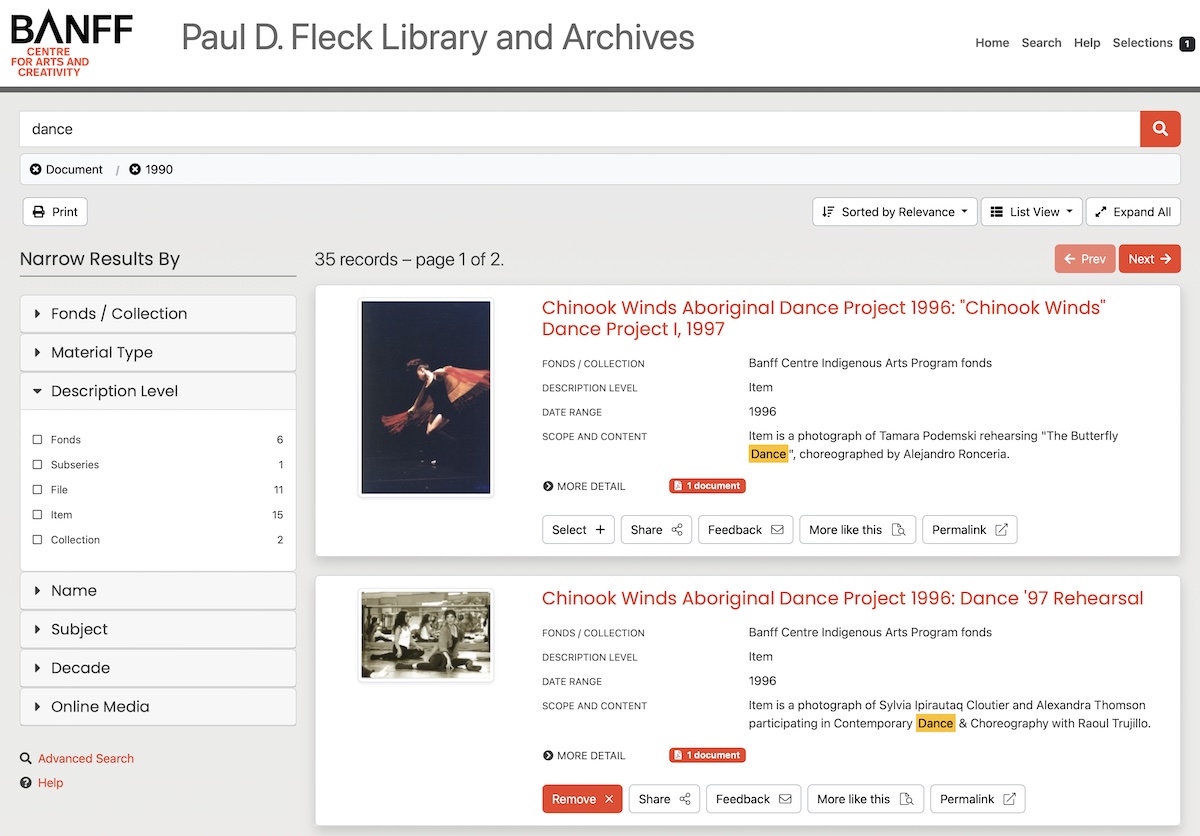 In addition to building the https://archives.banffcentre.ca site from our Andornot Discovery Interface, we merged data from several existing databases into new DB/TextWorks Accessions and Descriptions databases from our Andornot Starter Kit, which comply with the Canadian Rules for Archival Description (RAD), and cleaned up substantial fields and records in both, for best presentation and searching in https://archives.banffcentre.ca.
All software and data is hosted by Andornot for a seamless experience by Archives staff.