The Kitchener Public Library has made its local history and genealogical resources available online in a new site called History in the Making. Available at https://makinghistory.kpl.org and hosted by Andornot, the site uses our popular Andornot Discovery Interface to give users quick and easy access to a wealth of local resources.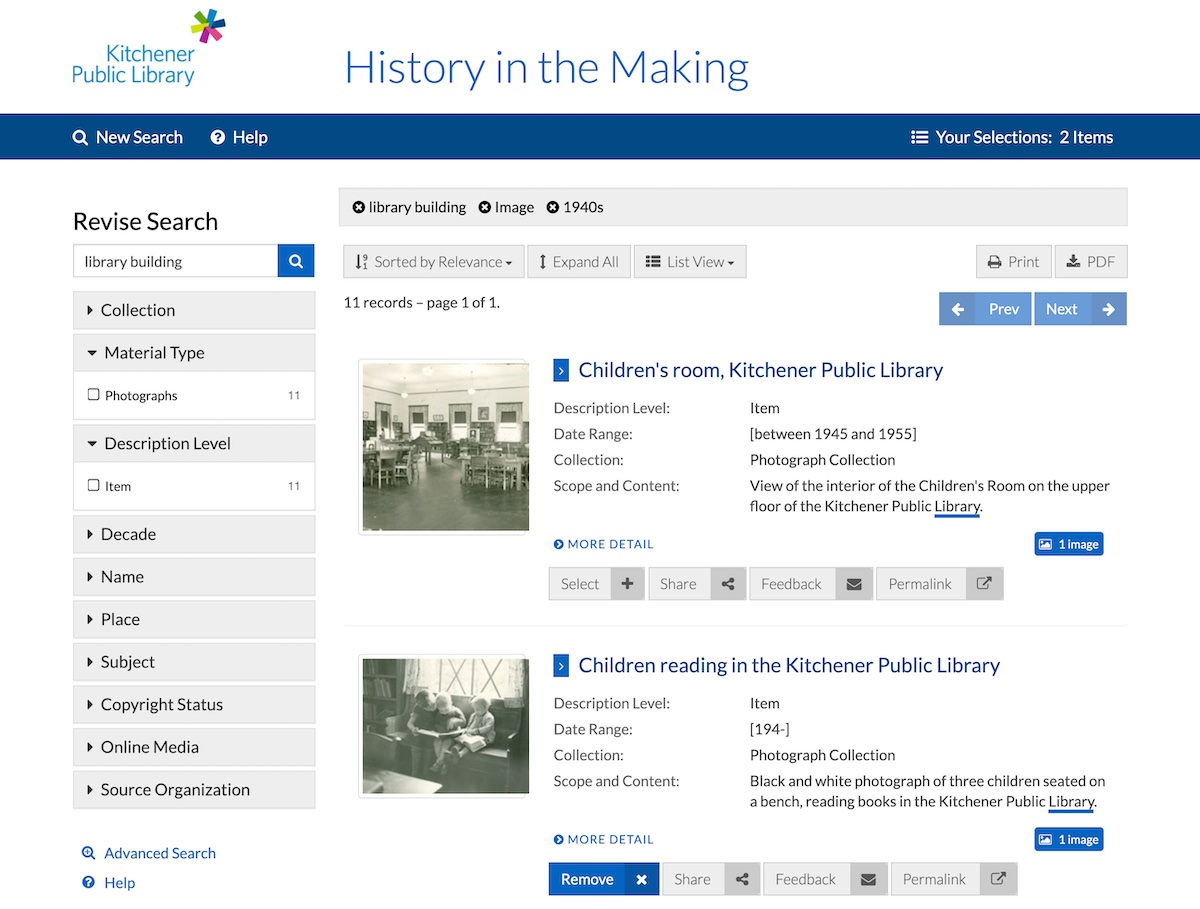 After an initial keyword search, features such as spelling corrections and search suggestions, relevancy-ranked results, and facets such as names, places, topics and dates, help users narrow their results to those of interest.
Pre-created searches help new users explore the collection quickly, with topics such as:
Data is indexed into the site from DB/TextWorks databases and from the full text of associated PDFs, for a rich search experience.