The law library of the Law Society of New Brunswick has upgraded their library catalogue public search interface to one powered by our Andornot Discovery Interface.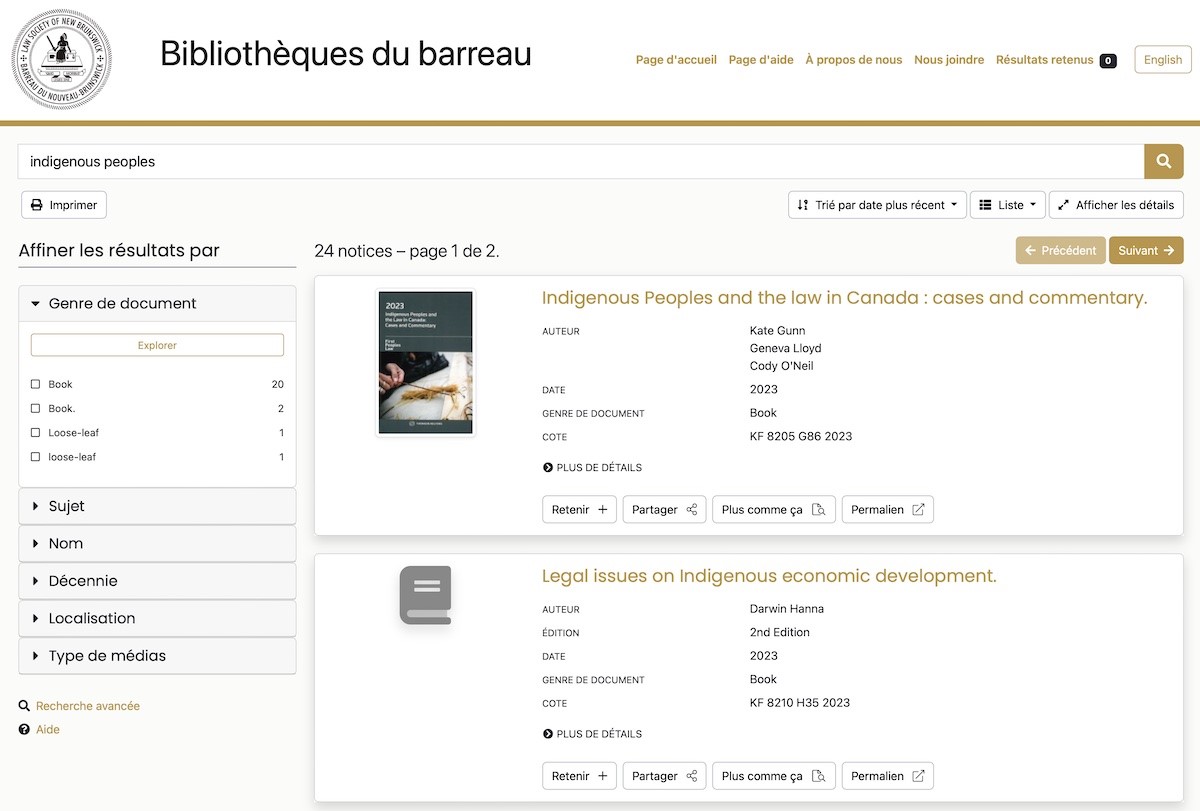 Available in both English and French at https://www.nblawlib-bib.ca, the catalogue allows lawyers around the province to search holdings in each main city where the society has a library collection, and to filter their results by date, subject, author, language and type of material. Additional features such as spelling corrections, search suggestions and relevancy-ranked results help connect users to resources quickly and accurately.
In 2023, a feature was added to allow law society members only to search for and access continuing professional development materials.
Behind the search interface, library staff use Inmagic DB/TextWorks to manage their data.
The site is hosted by Andornot as part of our Managed Hosting service.
Contact us for help managing and searching your legal collections, libraries and other information resources.