The St. Andrew's College Archives is dedicated to preserving the School's heritage by collecting and promoting records and artifacts of permanent value to its community. The School's archival records date back to when it was established in 1899 and offers a wealth of information about its history, culture, and students.
An upgraded online search interface built from the latest version of our Andornot Discovery Interface is available at https://archives.sac.on.ca and features all past issues of the school's annual Review and Andrean alumni magazine, with full text searching and the ability to view the document either in a flipbook format, with animated page turning, or in a more research-oriented viewer, with search words highlighted.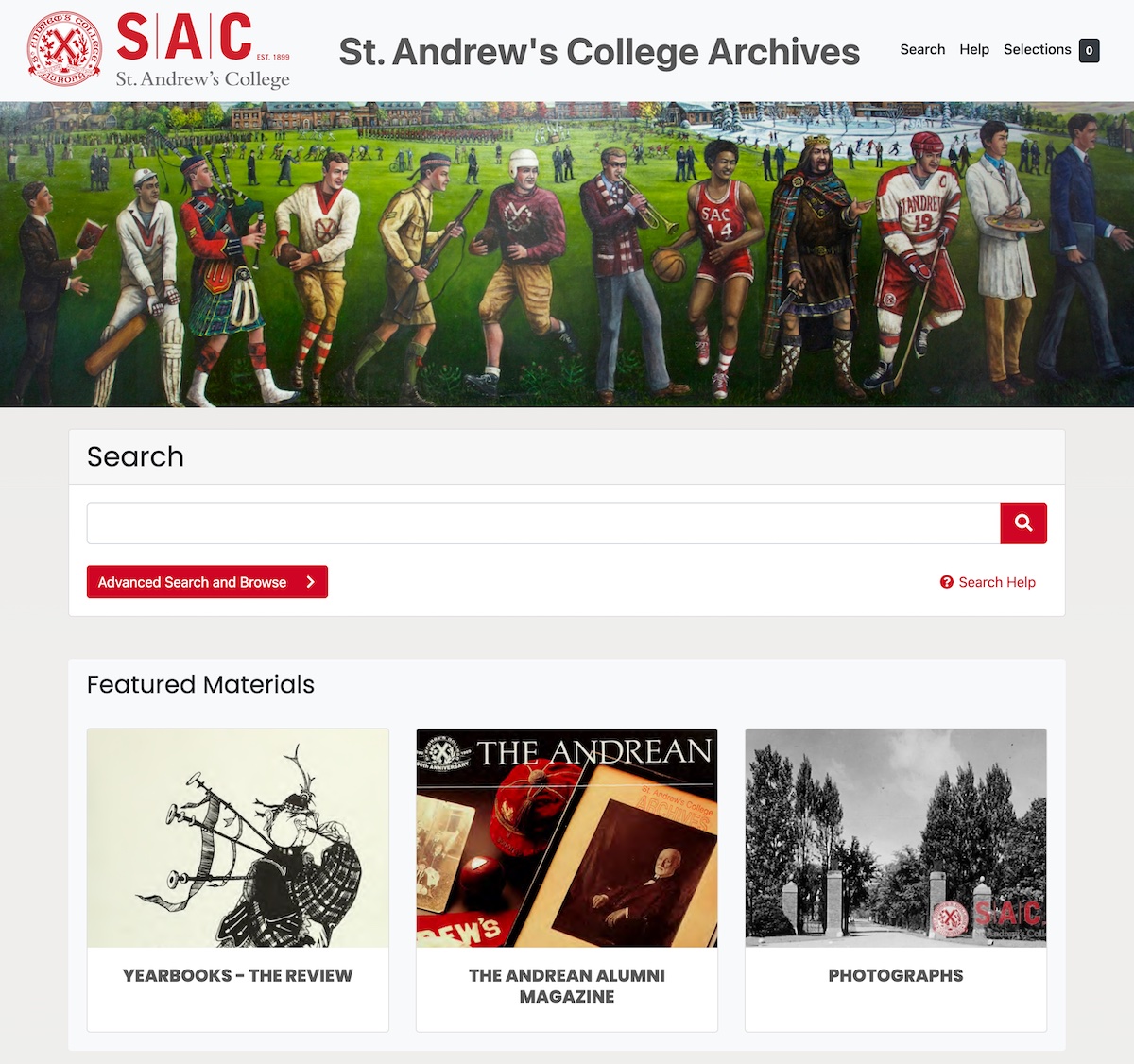 The search interface also includes thousands of photographs of sporting, drama, cultural events, teams, school buildings, Andrean soldiers, teachers, and students from the School's inception until the present time.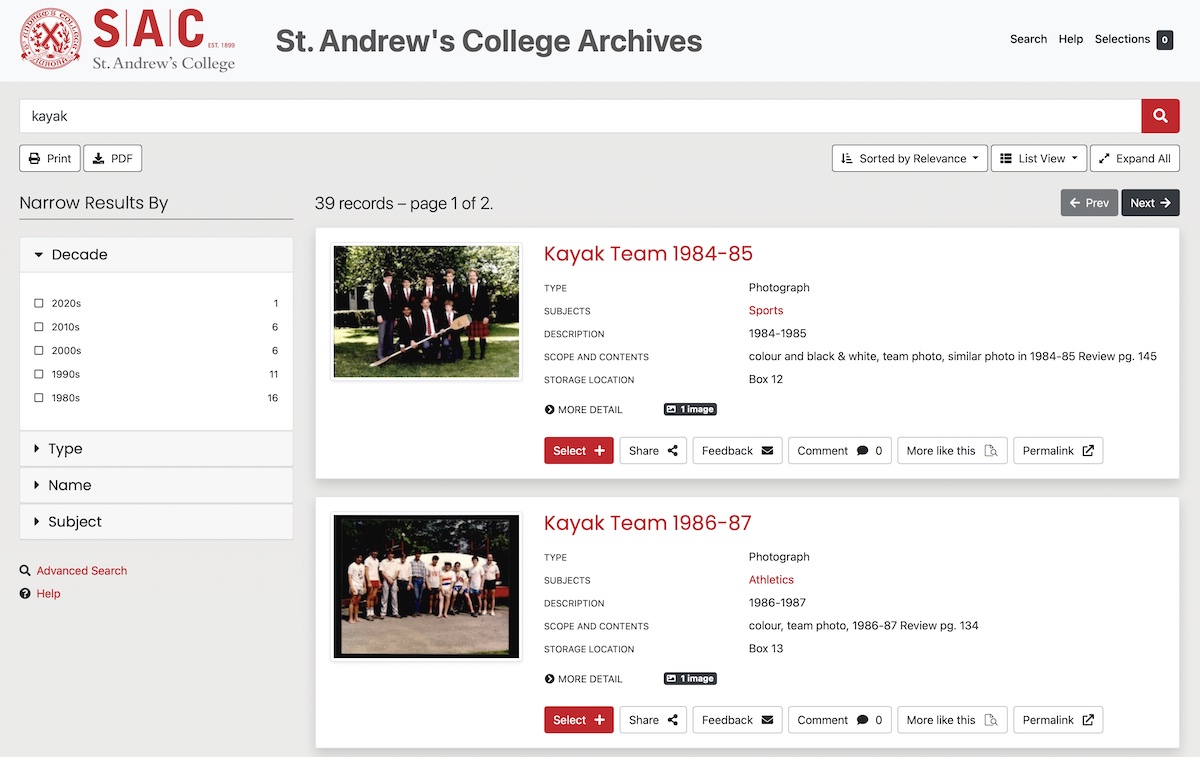 Andornot helped the school build a web search interface using earlier technology, and was pleased to upgrade it this year, as well as to host both the web search interface and the DB/TextWorks databases, from our starter kit collection, that the School, like so many of our clients, continues to rely on for day-to-day data management.
The School plans to add even more materials, documents and artifacts to the databases and site in the coming years.
Contact Andornot to discuss a similar project for your school or archives.