The ArQuives Digital Exhibitions is a project of The ArQuives, Canada's LGBTQ2+ Archives, to highlight resources from the world's largest independent collection of LGBTQ2+ documentary heritage. A series of exhibits feature items from The ArQuives organized into themes, with explanatory text.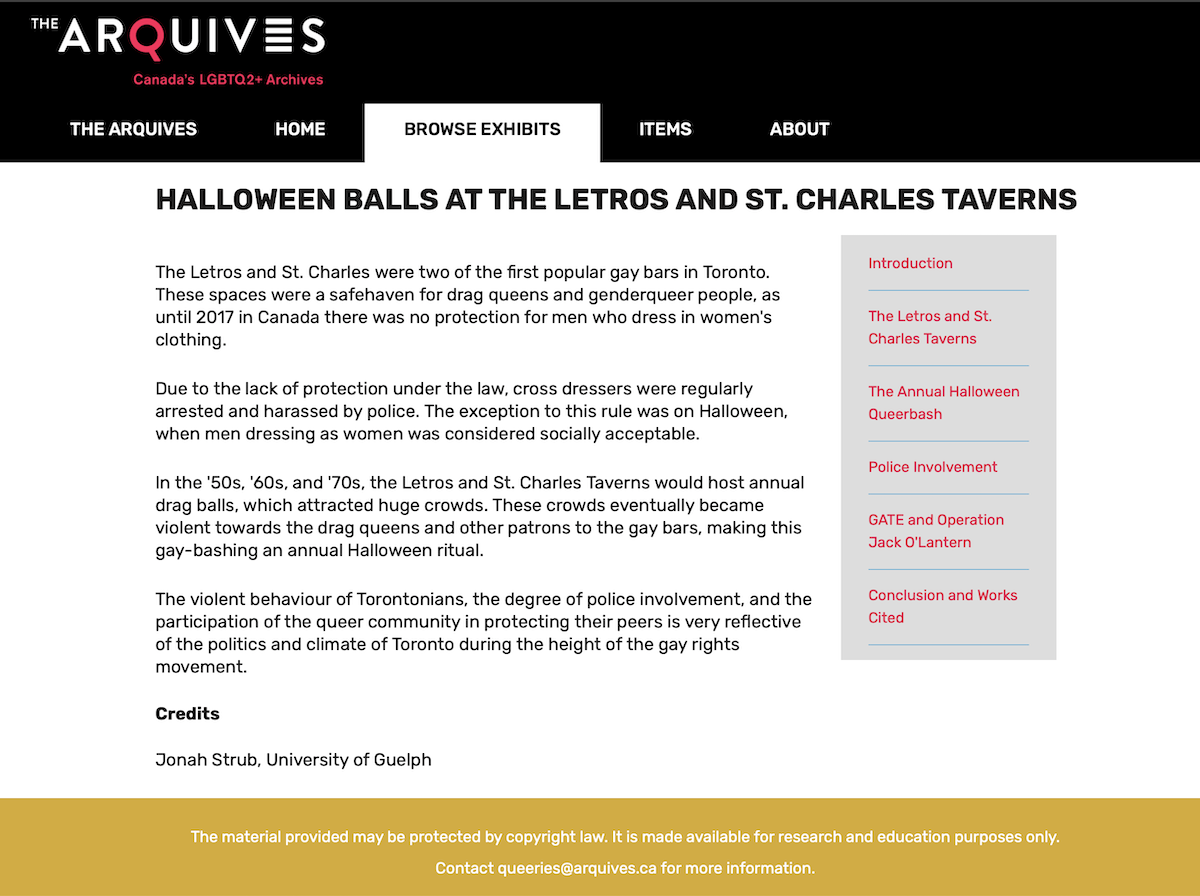 The site is powered by Omeka, an excellent choice recommended by Andornot for building online exhibits, with a custom colour scheme to match The ArQuives' main website.
A more complete search of their collections is available at https://collections.arquives.ca, powered by our Andornot Discovery Interface, and includes records for the exhibits in the Omeka site, along with thousands of other objects and documents.
Both sites are hosted by Andornot.