The West Vancouver Archives collects, preserves, and provides meaningful access to the records that tell the story of West Vancouver, while the West Vancouver Art Museum builds awareness of diverse forms of contemporary and historical art, architecture, and design, engaging audiences with issues and ideas central to the community and the world beyond.
Their combined collections of over 35,000 archival descriptions, fine art, historic artifacts, photographs and more are now searchable together through a single interface at https://archives.westvancouver.ca
This site is powered by our Andornot Discovery Interface (AnDI), and hosted by Andornot, indexing data from a series of Inmagic DB/TextWorks textbases the archives and art museum use to manage their collections.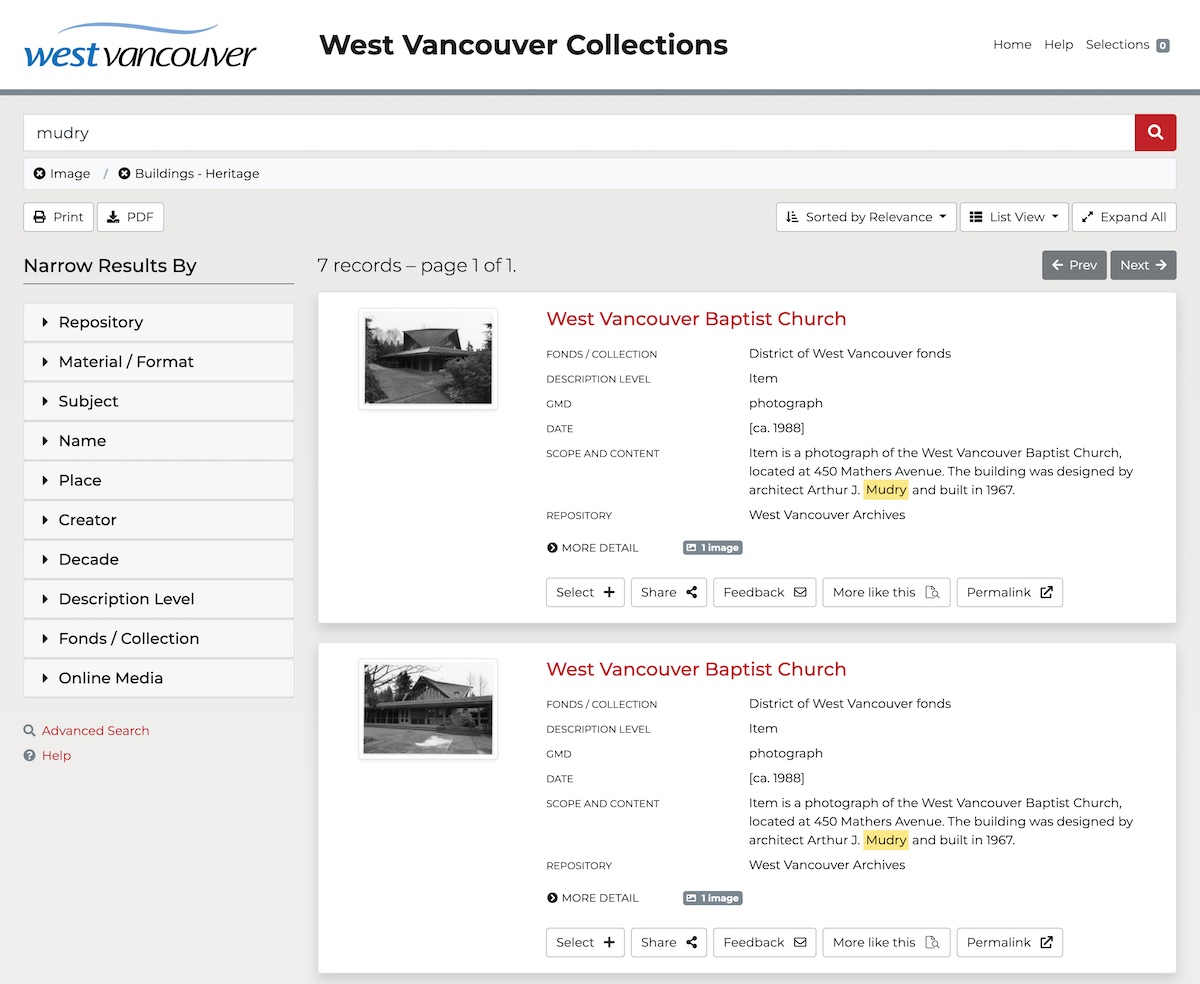 A discovery interface such as AnDI encourages serendipitous "discovery" of resources and is now the standard method of searching in most major archives and museums, university and public libraries, and e-commerce sites. Users enter keywords to express roughly what they are looking for, then sophisticated search algorithms, with automatic word stemming and spelling corrections, present relevancy-ranked results. Facets allow users to then refine their searches easily and efficiently.
Items of interest may be added to a selection list for printing, emailing, and sharing on social media, as well as requesting more information or photograph reproductions from the archives and museum.