The Delta Museum and Archives, in British Columbia, is a long time user of Inmagic DB/TextWorks software. Their collections were searchable online for many years, but due to technological change, became unavailable for a time. Now, however, thanks to a re-launch of the collections using our Andornot Discovery Interface, they are available once again, at https://archivesmuseum.delta.ca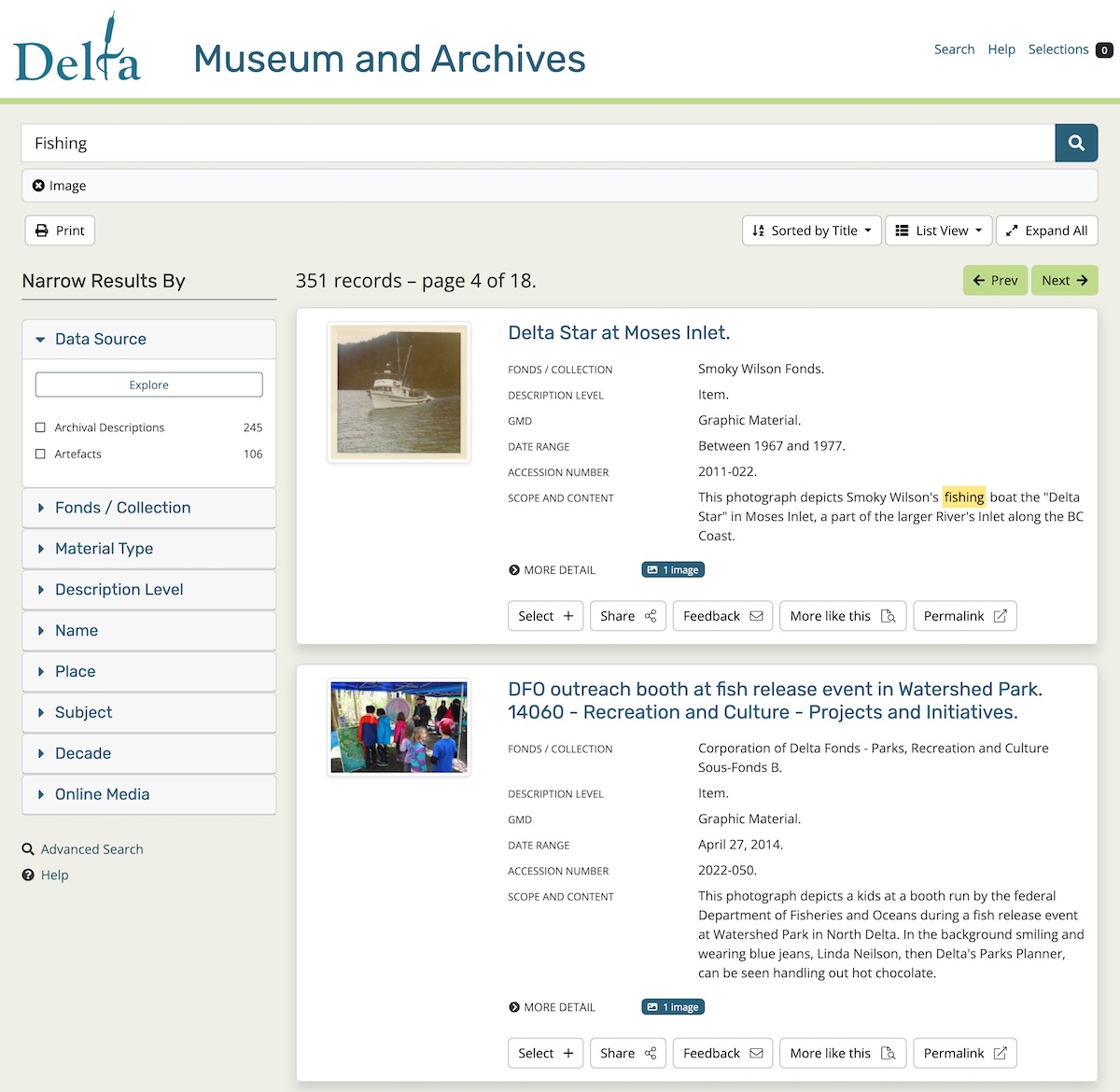 The collection highlights the development of Delta with its large agricultural and fishing history. Almost 40,000 records are available, including over 12,000 photographs of people, places and historical artifacts, and over 200 oral history recordings.
As with all sites build from our Andornot Discovery Interface, users may browse indexes of names, places and subjects, as well as search by keywords, then refine and sort their search results to arrive at ones of interest. Results may viewed in a list, a table and a gallery of images, and interesting ones added to a selection list for further action or to request more information from staff.
The DB/TextWorks software, databases and the Andornot Discovery Interface site are all hosted by Andornot in our Canadian data centre.