Unity Health Toronto's Online Health Library is a collection of easy to read health information created specifically for patients, their families and members of the community.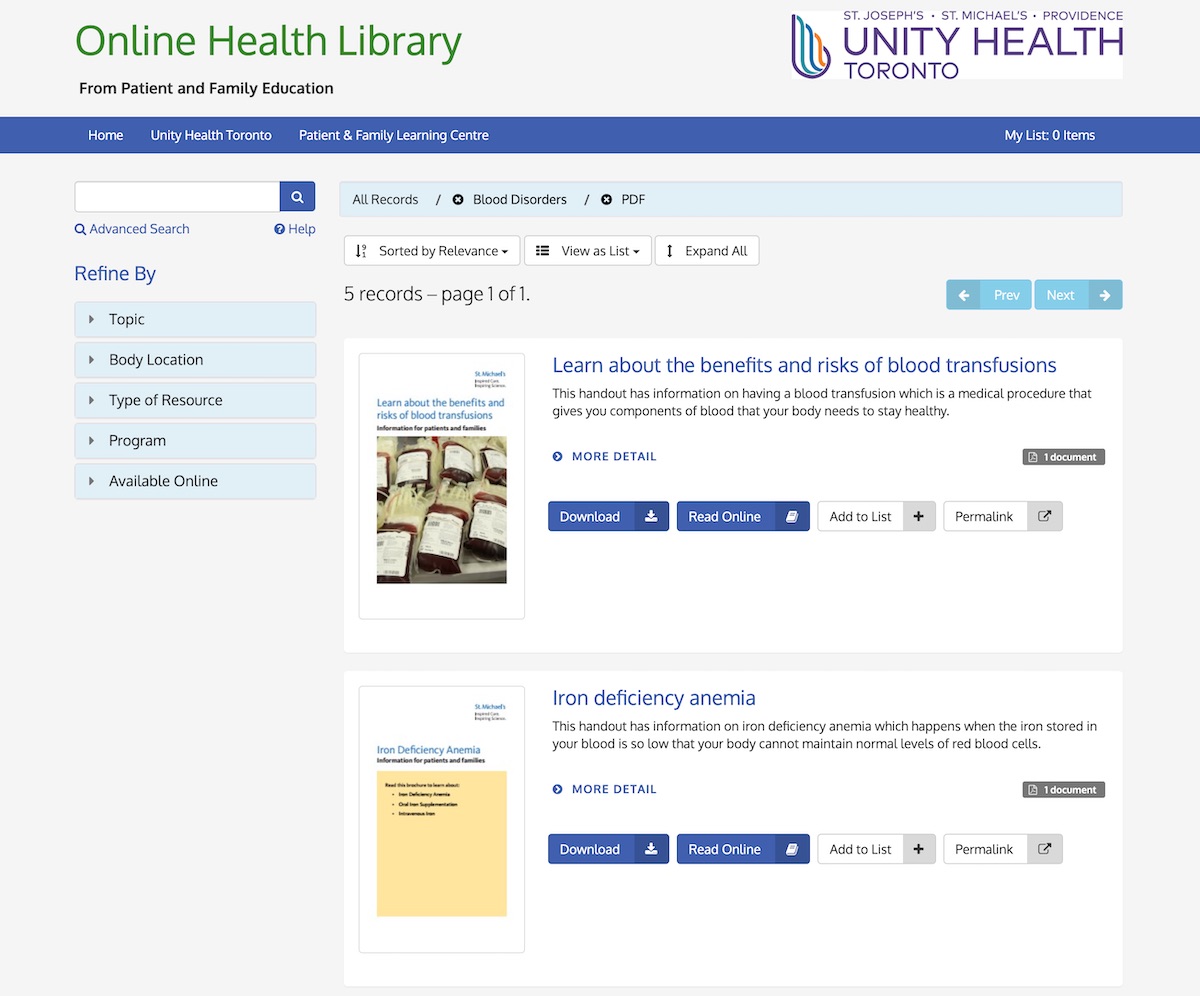 Users may search by keyword, or browse by topic or body location, to find brochures, pamphlets and websites with information about their condition and treatment or care options.
Features such as spelling corrections, search suggestions and relevancy-ranked results help a user locate relevant materials quickly and accurately, with the ability to further narrow their search by topic, body location, type of resource, author, and other facets of the results.
DB/TextWorks is used to manage the collection and prepare it for searching at https://smh.andornot.com, which Andornot hosts and is powered by our Andornot Discovery Interface.